Welcome to the SchillerGarten
Welcome to the SchillerGarten
The SchillerGarten serves honest, hearty food and drinks. The indoor à-la-carte restaurant seats 250. In the summer season, you can sit back and enjoy the attentive service on the terrace, or treat yourself in our large beer garden.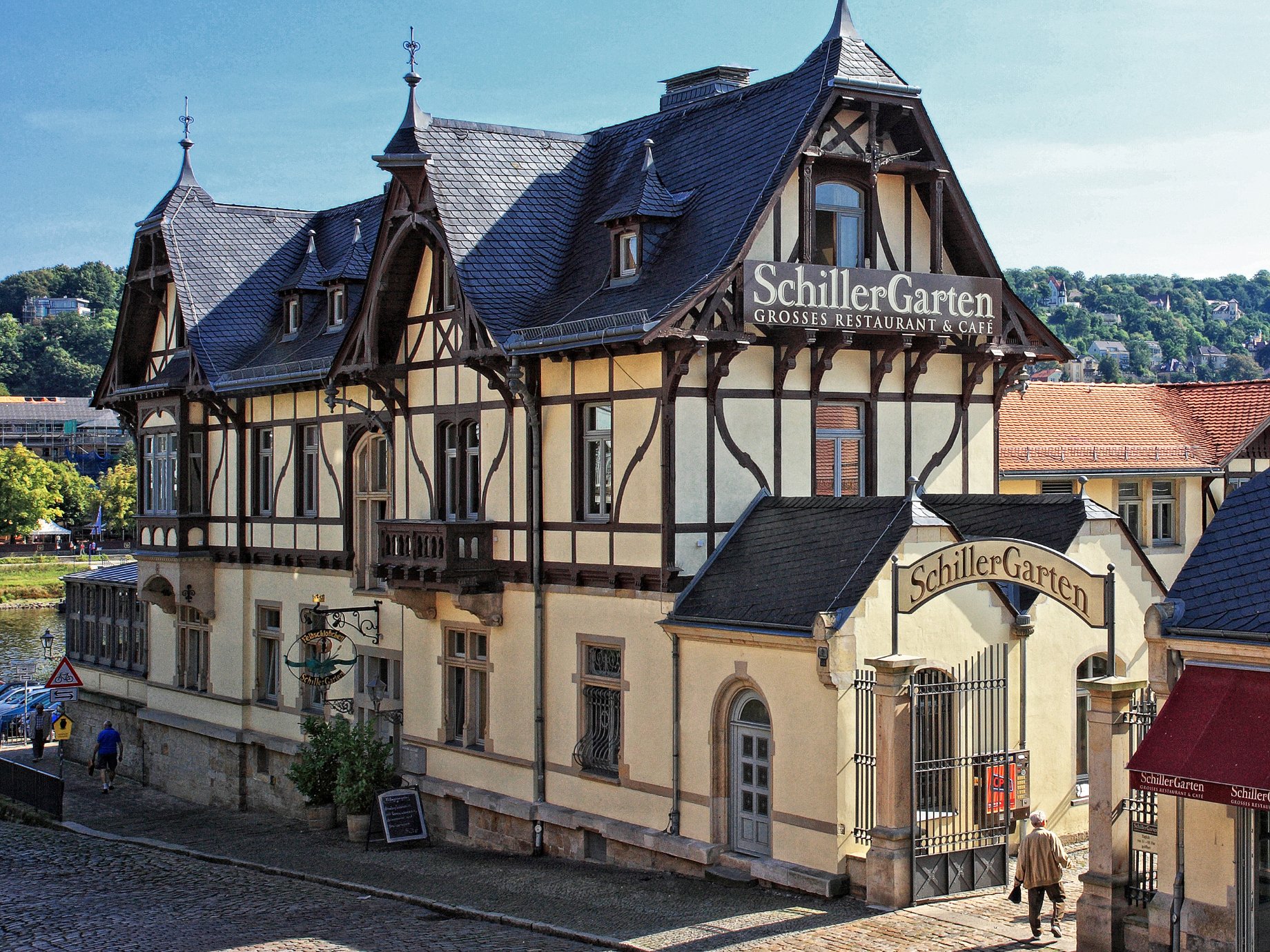 Welcome to the SchillerGarten
The SchillerGarten is one of the oldest surviving restaurants in Dresden. Its long, distinguished history goes all the way back to 1730.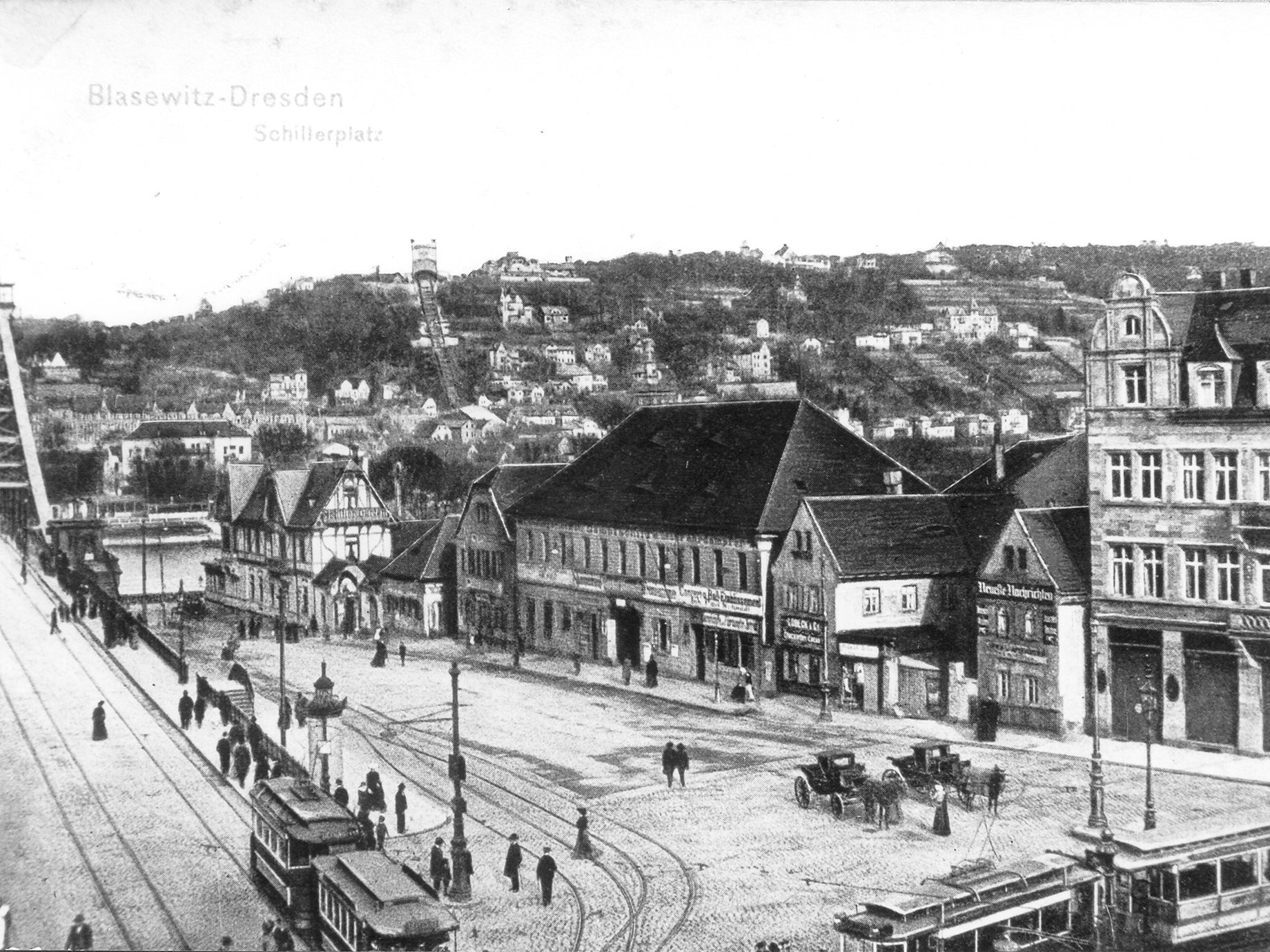 Welcome to the SchillerGarten
The restaurant and beer garden are near Schillerplatz, at the heart of the urban district where the famous "Blue Wonder" bridge spans the Elbe. Enjoy the view of the Elbe, with the district of Loschwitz rising up from the river.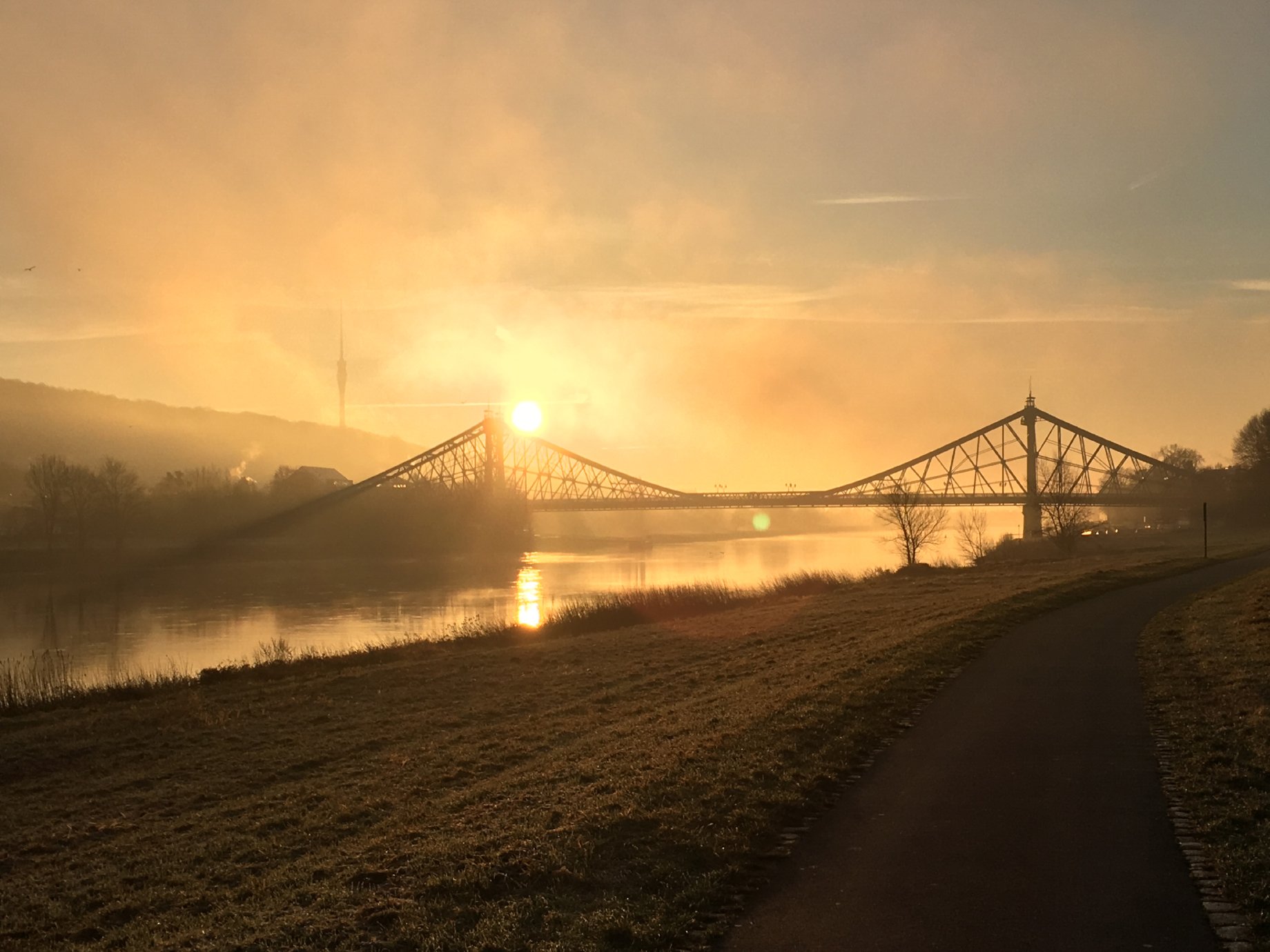 News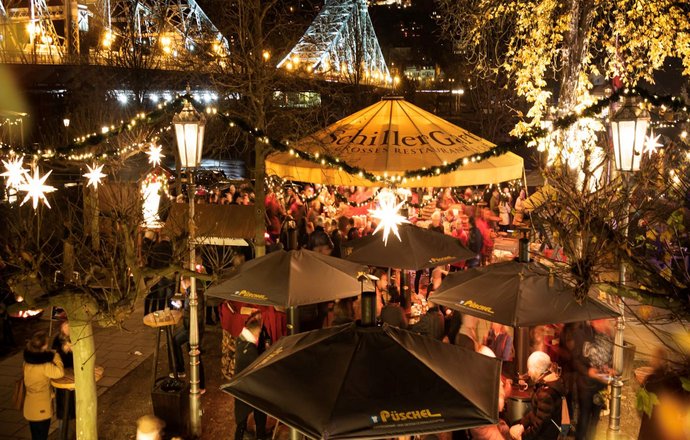 Opening time Butcher´s shop
Friday from 10:00 til 18:30
Saturday from 08:30 til 12:30.
Butcher's shop opening hours
Our butcher´s shop is open:
Friday from 10:00 til 18:30
Saturday from 08:30 bis 12:30
Christmas time in the SchillerGarten
Christmas beergarden open: Thursday and Friday from 15:00, Saturday and Sunday from 12:00 Uhr open.
Sale of christmas trees in the beergarden from 02.12.2022: Thursday til Sunday from 12:00 til 18:00.
Public Viewing Soccer World Cup in the
the beergarden and our winter lounge.
Celebrate at SchillerGarten
The function rooms on the upper floor make the SchillerGarten the perfect location for celebrations. Whether you are celebrating a family birthday, wedding or other highlight, or holding a club or company gathering, you will find a suitable spot in one of our various rooms.
Find out more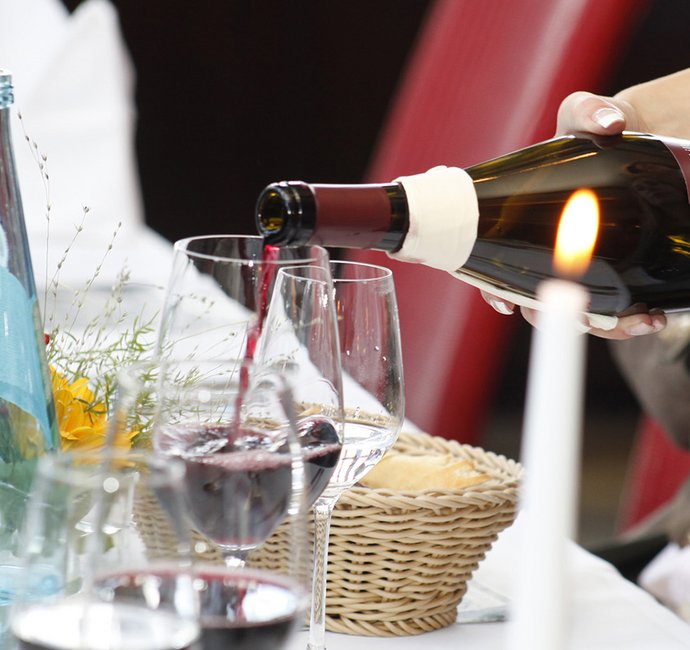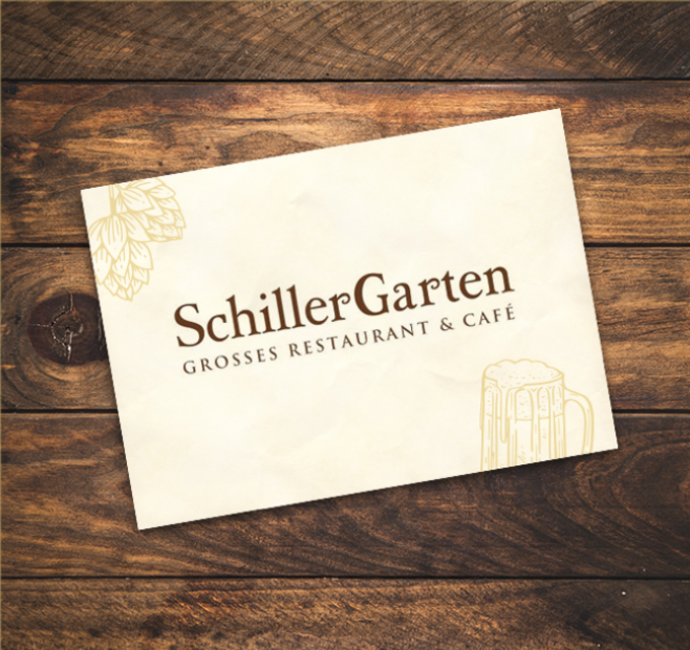 SchillerGarten vouchers
Want to treat someone to a lovely gift? Give them a SchillerGarten voucher! As well as food and drinks, your loved ones will also enjoy spending time together in lovely surroundings.
The vouchers can be combined to make up just the amount you want to spend, and are valid for one year.